Good morning, creative femmes! I hope you all have been doing well and having fun!
This morning's post is full of some Gauche news and some catching up. Gauche Alchemy is continuing it's 3 year birthday celebration with another give-away. This is your chance to win an "Odd" or an "End". What on earth am I talking about? Well, the Head Mammaz In Charge over there have managed to snag some ADORABLE vintage tins! These are more cooler than other "mainstream" tins I've seen and trust me. They are beyond adorable...and I want some!
Odd & Ends Give-Away
All you need to do to have a chance at winning one of these adorable tins or another awesomely cool vintage finding is leave a comment on THIS POST stating which one of the vintage odds and ends are at the top of your drool list! You have until Midnight PST Wednesday, September 28 to comment.
Remember, you have 4 other give-aways to win as well!
*Show your love for GA & enter to win a FREE 3 month ACME kit subscription!
*Leave a comment for a chance to win a Postal Mail Art Prize Pack!
*Leave a comment for a chance to win our Lace and Ribbon Variety Pack!
*Put our blinkie on your blog for a chance to win a color kit of your choice!
All winners will be announced on Friday, September 30!
In other Gauche news, our guest designer, Dina Wakely, has made another fabulous project using our "Going Postal" kit. Here's a peek at her amazing collaged purse book. To see HOW she did it, head on over the Gauche Alchemy. I know! I'm such a horrible tease! It's part of my irresistible
charm.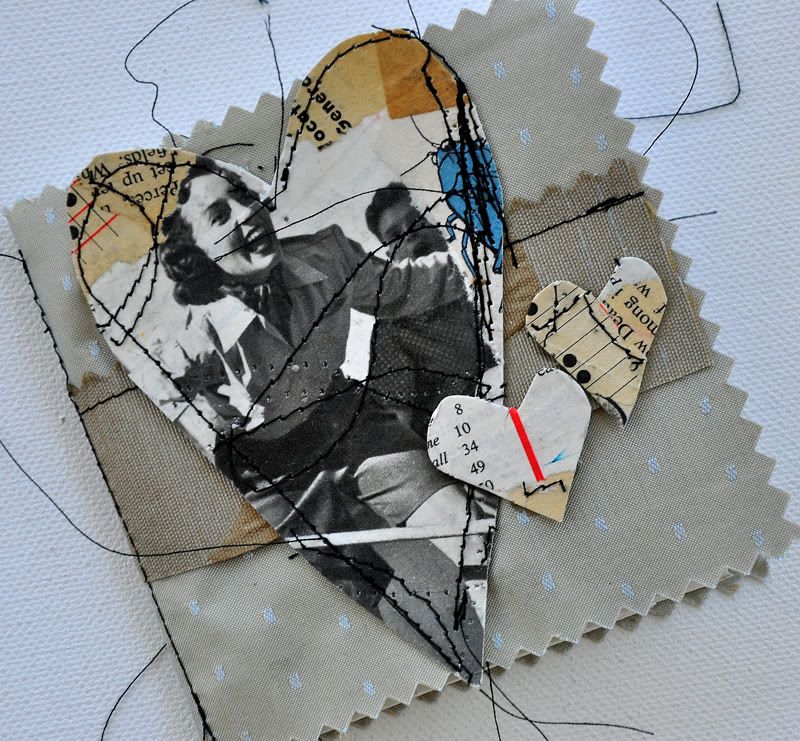 Purse Book by Dina Wakely
And finally, for those of you that have an iPhone, check out Michelle's amazing write-up on her favorite photography app, Hipstamatic. This app offers some uber-cool effects to your photos. Makes me kinda wish I had an iPhone....but I'm a DROID bebe!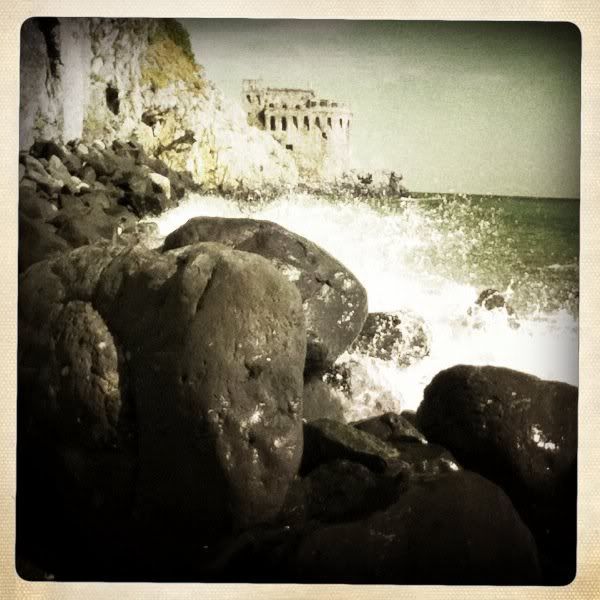 Photo of Amalfi Coast by Michelle Hernandez
And there you have it all! Whew! Not bad for 7:00 in the morning and haven't had my coffee yet! Oh the demands I have! ::wink:: You lovelies get your creative arses over to the Gauche Alchemy blog and cash in on these amazing give aways. Don't forget to check out Dina's fantastic book and school yo'selves up on Michelle's love for Hipstamtic!
Until next time, cheers!