Good afternoon party people! I hope everyone is enjoying their lovely fall weather...or spring weather for you south-hemi peeps!
If you're like me and are kinda picky about what your photos of your projects look like, then have I got a tutorial for you! I took on this project as an assignment for Gauche Alchemy and am I glad I did! The solution for the "lack of natural daylight" dilemma is -- a LIGHT BOX! And I am going to show you how to do it as well!
It is actually very simple to do but it does take some time and a bit of finagling.
From the Gauche Alchemy blog and written by Michelle:
Did you check the morning weather report and start cursing in front of the youngins? Perhaps you've shot 100 photos of your latest project and have found that NOT A SINGLE ONE WILL DO?
Wait- don't Hulk out yet! I HAVE A SOLUTION FOR YOU!!!! A lightbox. All the cool kids have 'em. Check it.
For this project, you will need the following supplies:
-5 sheets of foam board (20in x 30in)
-Masking tape (do not use duct tape as the heat from the lamp(s) will melt the adhesive)
-1 Clip on lamp (make sure it can handle 100W light bulbs)
-1 100W light bulb (daylight bulbs work the best)
-Straight edge or ruler
-VERY sharp box cutter (You'll see in mine that I used a sharp knife and it still is kind of ragged looking. Hey! Don't judge me! It has character!)
And now we're off! This is really simple in its structure but it does take some fiddling around to attach the pieces to one another.
Step 1:
Attach the top and bottom sides of the box.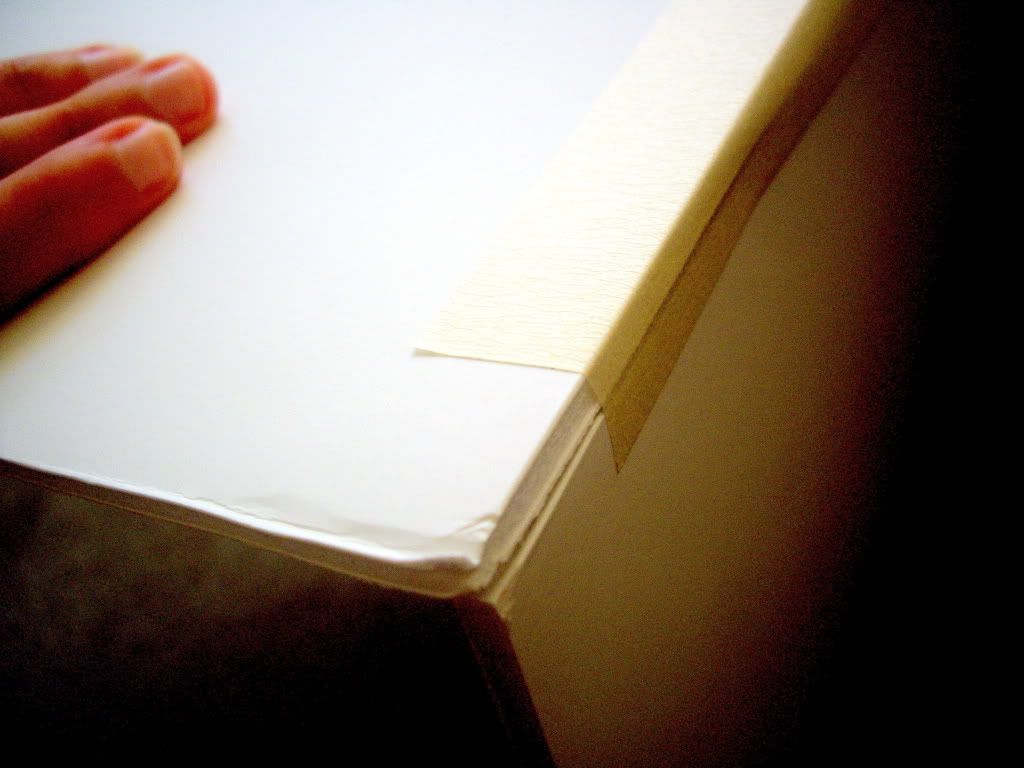 When you have the top and bottom sides attached, your box will look like the picture below.
Step 2:
Attach the left and right sides of the box.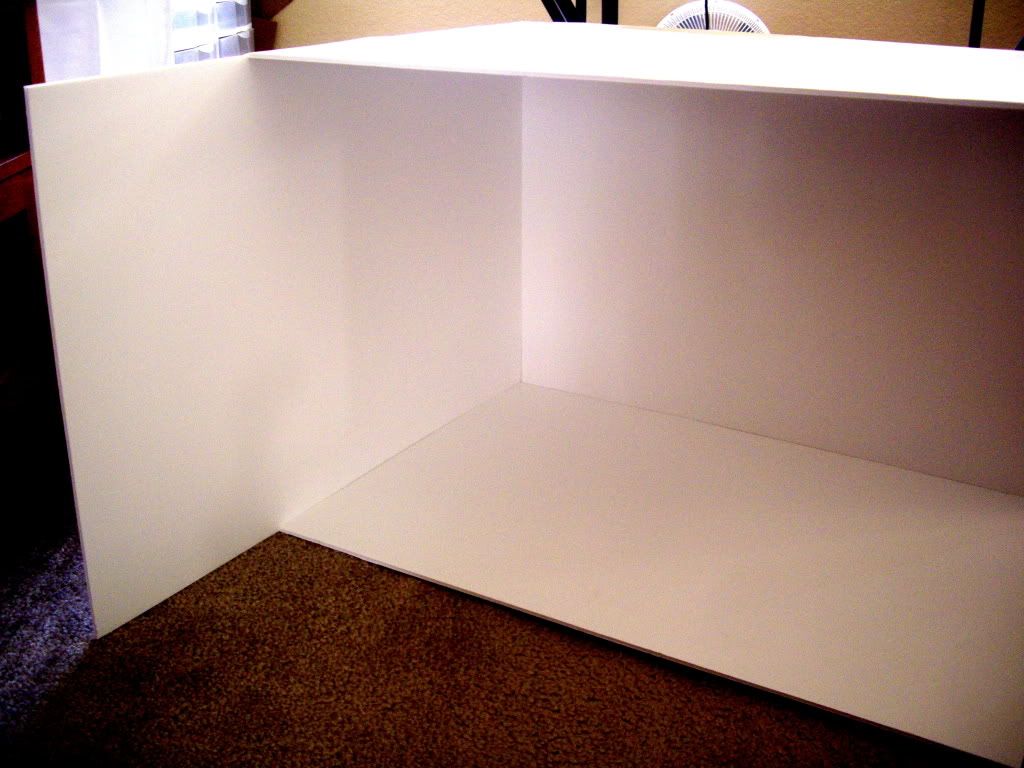 When you have both sides attached, your box will look like the picture below.
Step 3:
Now it's time to trim off the excess foam board from your sides. Using a straight edge or a ruler, draw a guideline from one side to the other.
Next, using your nifty and VERY sharp box cutter, cut along the line. Your box will look all nice and neat like mine below.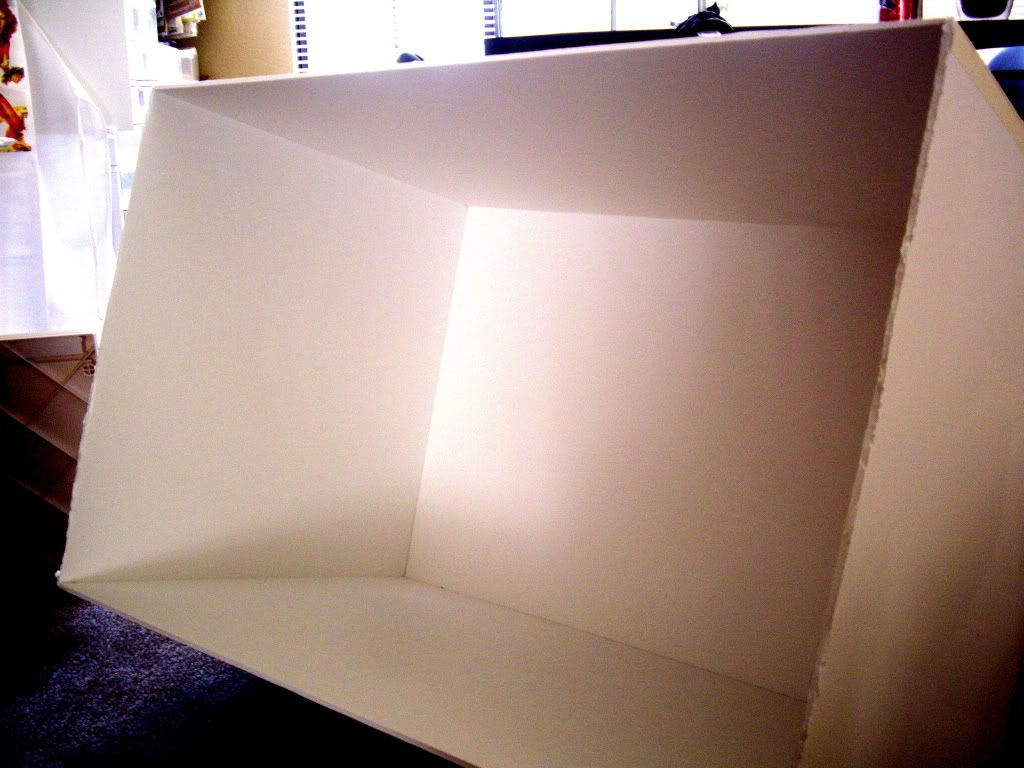 Step 4:
I cut notches a few inches deep and several inches long so that I can have my lamp place a bit closer to my project that I am taking pictures of. My notches are 3 inches from the edges and 3 inches deep.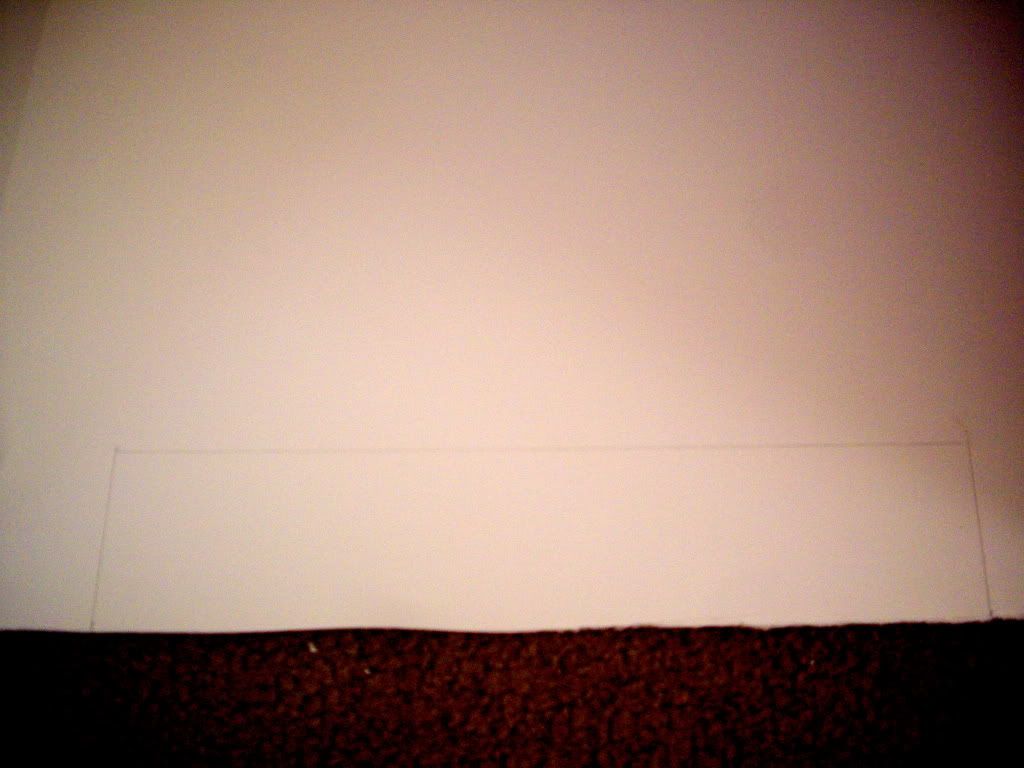 If you do them on both sides, which I do recommend, your box should look similar to mine below.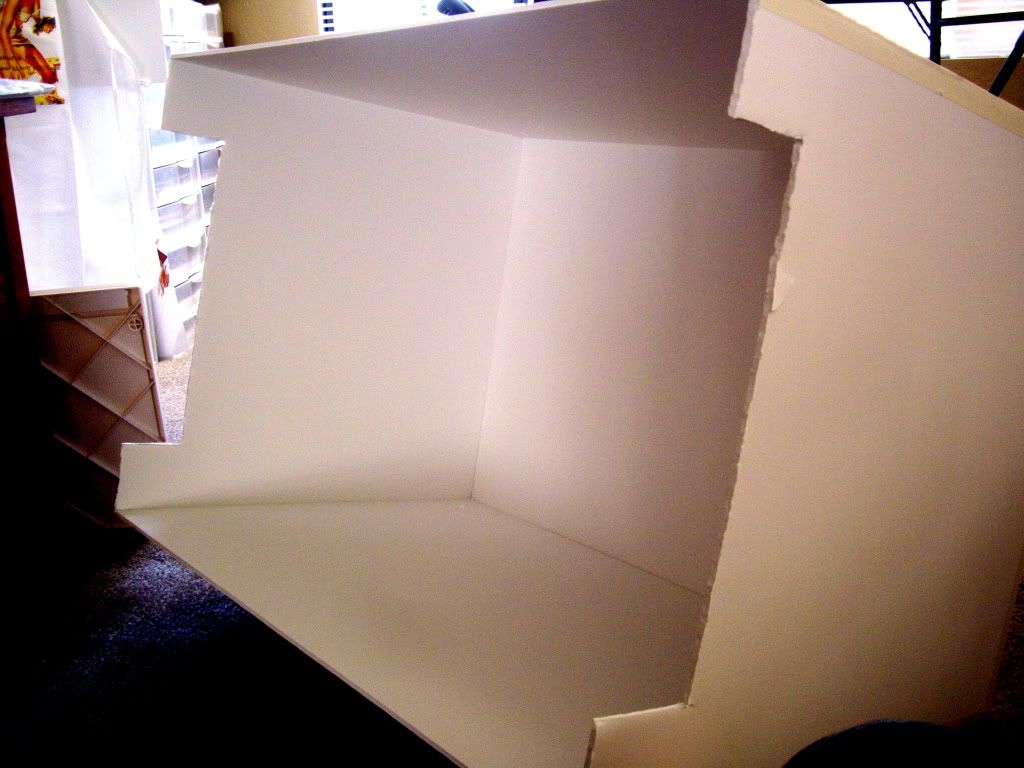 Step 5:
We are almost done! The final step is to place your lamp. Mine is just slapped on there for the sake of pretty pictures. Wherever you choose to place your lamp is up to you.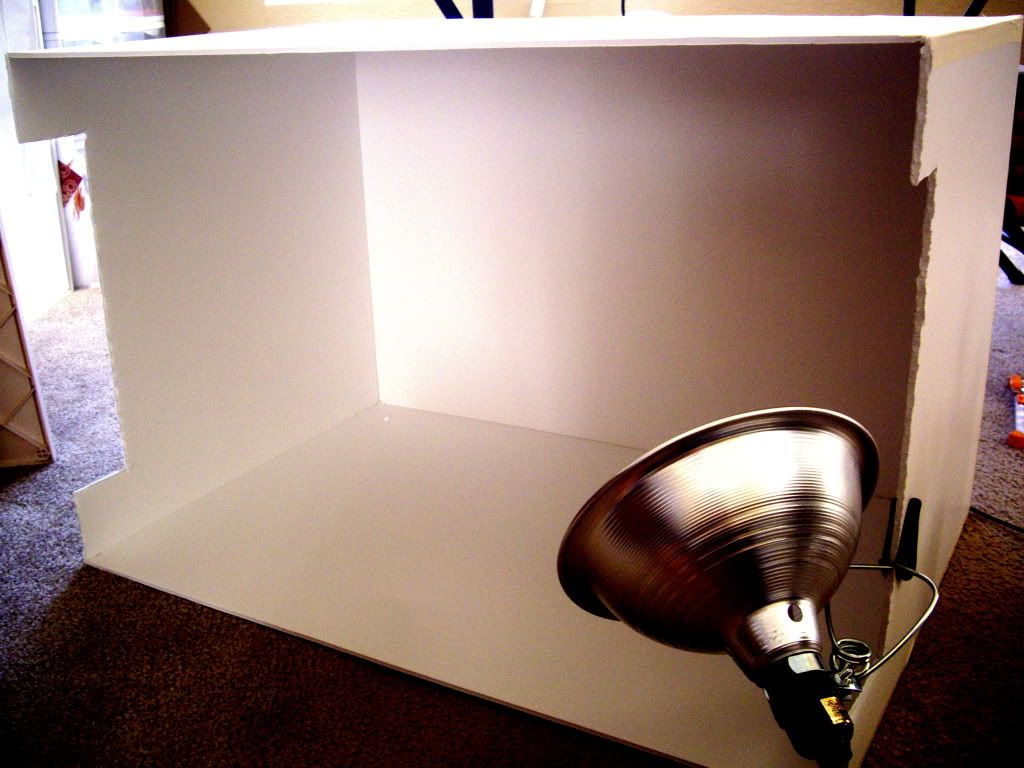 Turn on your lamp and VOILA! Your very own professional light box to photograph your Gauche Alchemy creations! Total two-fer!
NOTE: Now if your light gives them a yellow color cast, you will have to color correct your images- this is very easy to do in Photoshop. But I don't HAVE Photoshop!!!- you scream- you are turning an alarming shade of green….Stop!
Do this:
1. Go to http://pixlr.com/editor/ You will need to sign up but it's TOTALLY FREEEEEEE
2. You can just use some of their instant filters for cool retro photo looks or open up their full scale image editor (which looks JUST LIKE PHOTOSHOP!!!) and use images from your computer or from the web. This thing is freaking amazing!!! Nerd alert! Nerd alert!
You can check out a video tutorial done by Gauche Alchemist, Elina, over on the Gauche Alchemy blog!
I use my lightbox regularly and am glad that I made one. Let me know if decide to make one and how it works out for you! I love to hear feedback!
Cheers!