Who doesn't just love a fantastic brooch to pin onto a coat, blouse, or even a stylish hat? I know I do and my daughters definitely do too. Here, I show you how to make a cool, simple, and eclectic brooch to wear everyday.
Supplies:
Chipboard Shapes of your choosing
Mod Podge
Gesso
Foreign Text Paper Kit
Lace
Washi Tape
Scissors
Pin Backs
Step 1:
Paint your chipboard pieces with a nice coat of gesso and wait for it to dry.
Step 2:
Tear a sheet of foreign text into small pieces and use Mod Podge to adhere the pieces to the chipboard. It's best to make it look all collagey and cool. I applied Mod Podge over the top of the paper as well. It helps to give it a nice, good seal and if you use glossy Mod Podge, it gives it a nice and subtle shine.
Step 3:
Once the Mod Podge has dried, take your scissors and trim off the excess paper.
Snip Snip!
Step 4:
Add your embellishments. I used a piece of lace and some tissue paper on the dress form. For the bird, I covered the wing element in washi tape. After that, use a strong adhesive to glue the chipboard to the pin.
Once the glue dries, your brooch is ready for it's stylish debut.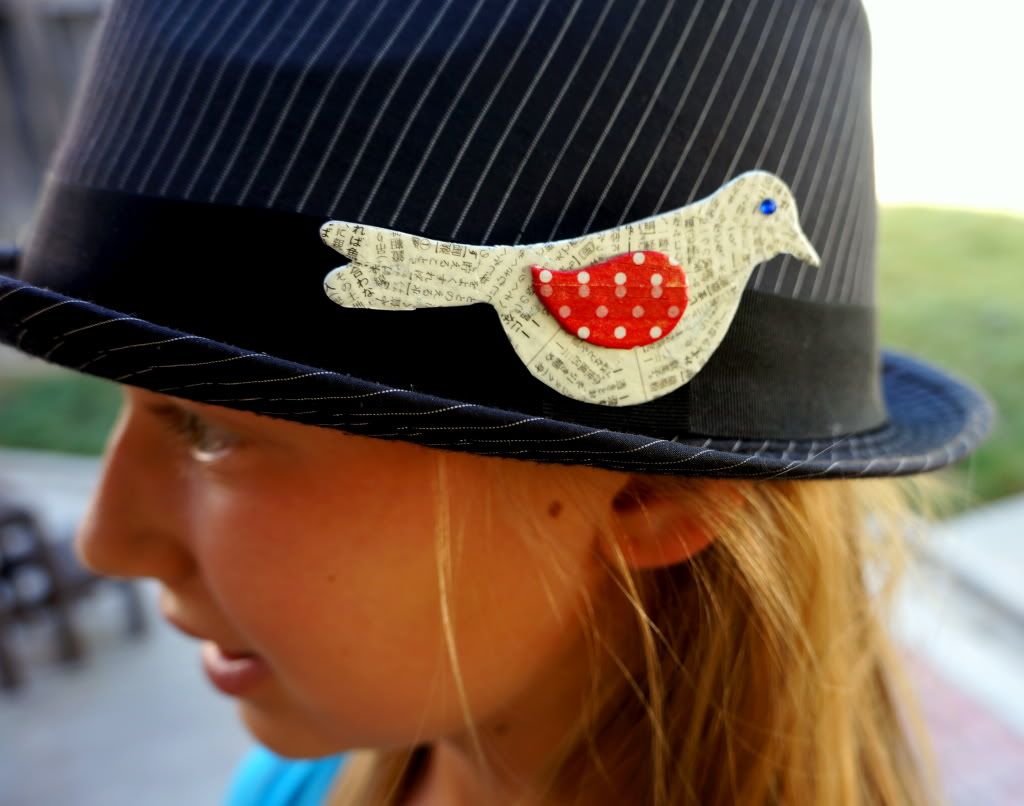 A hat pin too!
Cheers!